Sodick IoT Machine Tools
Miemmerce
Data Acquisition
This software inspects each NC unit at a fixed interval to collect data.
The operating condition of the registered NC unit can be centrally managed to improve the machine operation rate.
New design improved visibility
Centrally manages operating conditions
SEIKAnet
Network Connection
Sodick's network system uses standard network protocols. NC programs can be transferred between the machine and a PC, or between machines.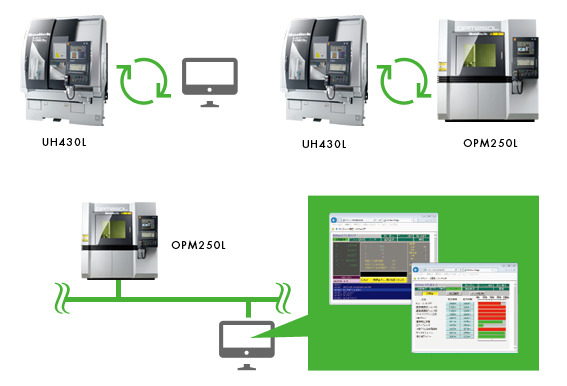 LQ e-mail
e-Mail Transfer
Efficient process monitoring is supported, by transferring error and stop information by e-mail, and by checking the operating conditions from a remote location.