Sodick Internet of Things

Sodick promptly responded to Internet technology, utilizing various information and data collected from multiple machines connected to a network environment, not only the introduction of management software, in order to provide IoT (= Internet of Things), including 1. Monitoring, 2. Maintenance service, 3. Control and 4. Analysis.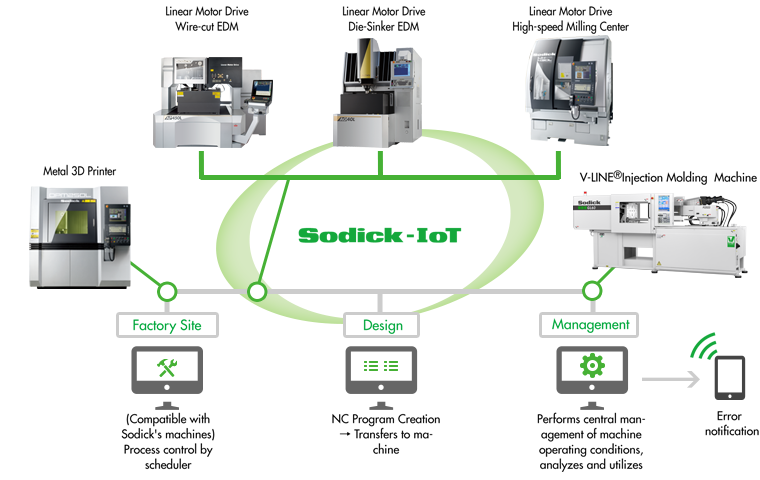 IoT "Internet of Things"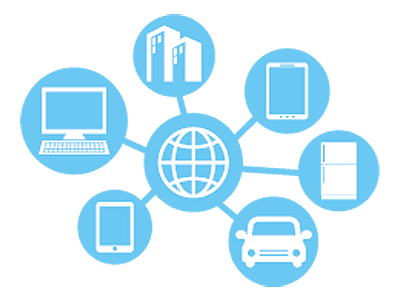 IoT Concept
The IoT is a network where all things including vehicles, household appliances, robots, and facilities are connected to the Internet, and the exchange of information progresses the creation of data of things and automation based on the data which produces new added value.
This is not only limited to the sales of products, but also contributes to the progression of service provisions utilizing products, so called the service industry of things.