Sodick IoT Industrial Machine
Multi ETDL
Monitoring
The operation data and molding data of the molding machine can be centrally managed.
List displays and molding data (cycle time, injection pressure, etc.) of the operating status of the molding machine which is centrally managed by a fi le server can be checked in real time in a tabular format and graph format.
Example of system confi guration
If the network is connected to a server, the production conditions of all molding machines and molding data can be checked from anywhere.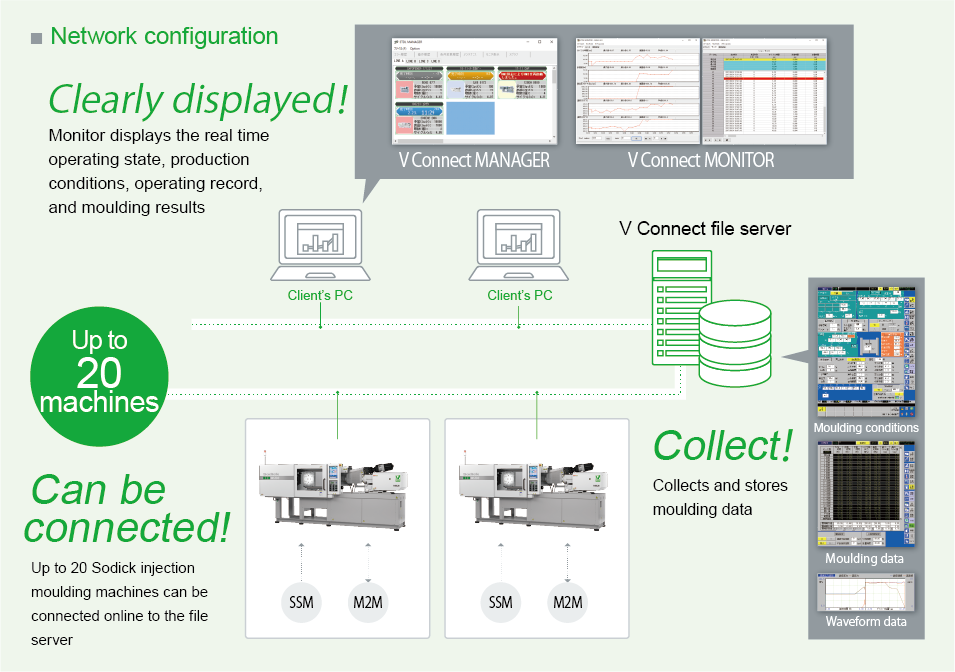 Wave Log
Monitoring & Analysis
The molding data, molding conditions, and waveform data of the molding machine can be saved to a fi le server in CSV format. This data can be used in the customer's system.
Example of system confi guration
When saving to a PC via LAN communication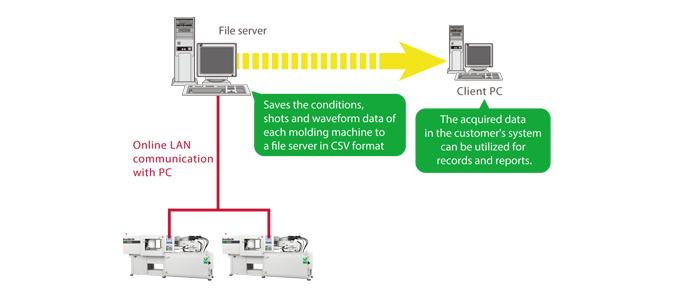 OTM-Mail
Monitoring & Maintenance
The contents of error occurrences, production status, and operating status of each molding machine can be checked by e-mail.
E-mails are sent according to the e-mail sending conditions set for each molding machine.
The e-mail sending timing that can be set is during an error occurrence, end of production, and specifi ed times.
Example of system confi guration