DDM Continuous Noodle-sheet Press Roller
This equipment press rolls compounded noodle sheets.
Noodle sheets are press rolled continuously and gradually so as not to impair the gluten structure of the noodle sheets.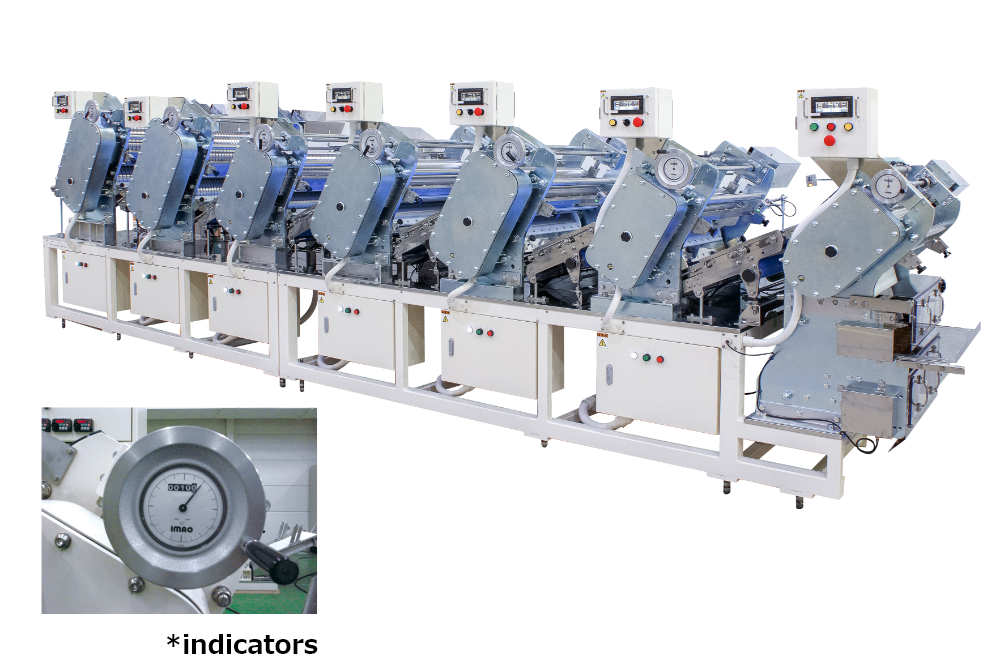 Main Features
(1) Option for safely feeding noodle sheets between rolls

Automatic noodle-sheet chucking device that can feed noodle sheets between the rolls safely is available as an option.

(2) Gaps between rolls are shown by indicators* on the handles

(3) Automatic adjustment of the press rolling speed between rolls

The press rolling speed between the rolls is automatically adjusted with a proportional control system that uses slackness sensors.

(4) DDM (direct drive motors) adopted

The motor and roll are directly connected, realizing chainless drive. There is no contamination with chain oil, or wear, so the drive is quiet and maintenance is easy.

(5) Simple cleaning!

The gears of the male and female rolls have a sealed package structure, filled with oil. There is no concern about powder from abrasion or erosion of the gears, and cleaning is very simple too.

(6) Waved rolls adopted for a handmade-like noodle texture

he waved rolls that are effective for high-added-water noodle production press-roll noodle sheet in the lateral direction as well as the direction of forward movement, so the gluten structure spreads in a netlike manner, giving a texture like handmade noodles.
Continuous Wave Type Press Rolls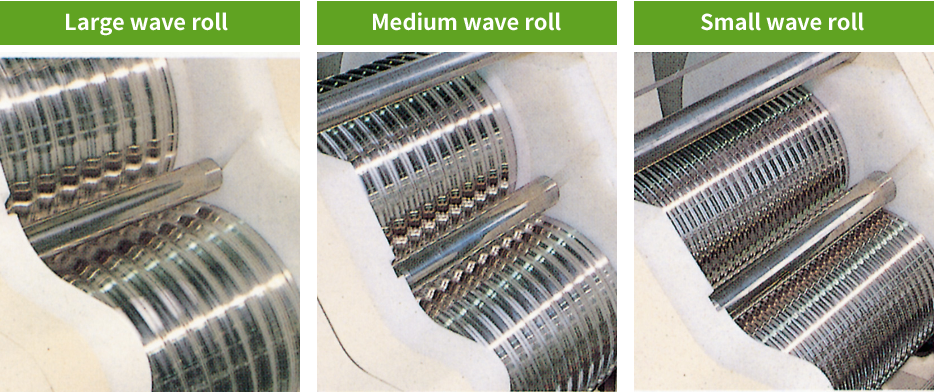 Product Specifications
| | |
| --- | --- |
| Model | DDR NR Roll diameter: 300 mm / 240 mm / 180 mm |
| Roll width | 215mm/230mm/300mm/360mm/450mm/600mm |
| Roll shape | Flat roll / waved roll (smoothing roll) large-waved / medium-waved / small-waved / ultra-small-waved |