Rapid Cooling Equipment for Granule Powder
Quickly Cooling Granule Powder like flour, starch, etc.(such has been a most difficult task in the industry).
By 2-step Vacuum system, Granule Powder of 30℃ can be cooled homogeneously in a short time.
Temperature-controlling many different kinds of granule powder in production of Noodle, Bread, Cookie, etc. with stable management of Dough Temperature and Product Quality.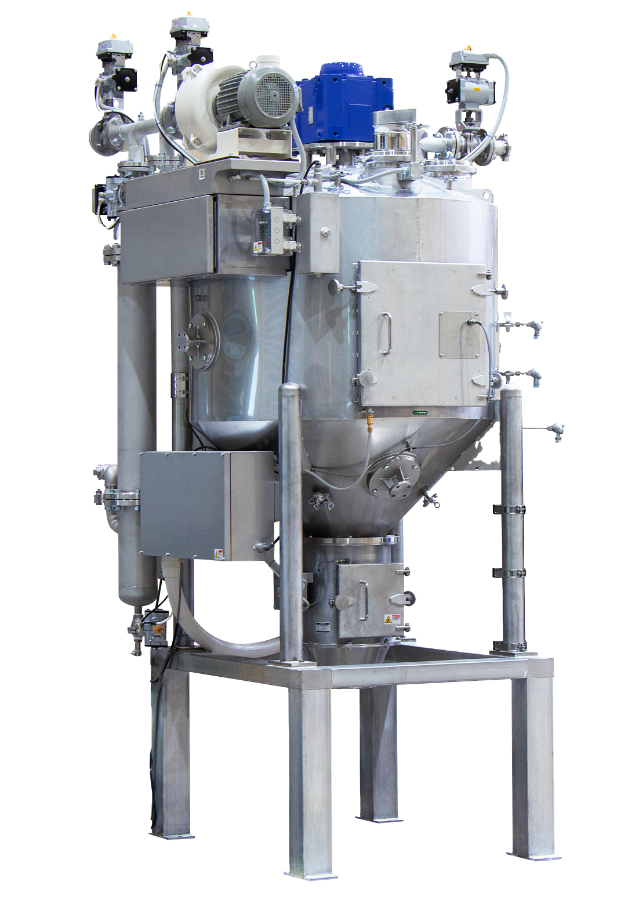 We have technical partnership with TSUKASA INDUSTRY CO.,LTD.(Head Office: Handa City, Aichi Prefecture, Japan) for this product.
Main Features
(1)Highly More Effective as compared to the existing cooling system in the industry.

(2)Most Applicable to Dough of High Moisture Content

(3)High Saving of Running Cost of Operation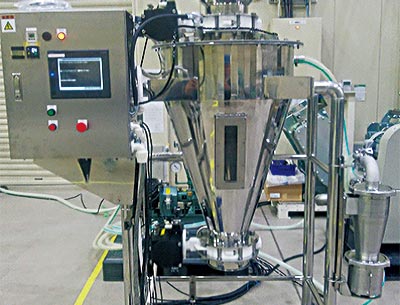 This device can be hooked to Sodick Vacuum Mixer for full auto continuous operation.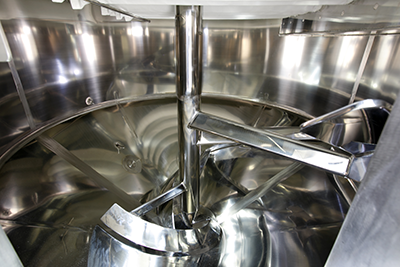 Touch Panel Control allows Temperature, and Vacuum Level Adjustment.
Sample Test Data
Medium-strength Flour
| | |
| --- | --- |
| Vacuum Level | -100kPa |
| Vacuum Cooling Time | 15min |
| Temp. before Cooling | 31.0℃ |
| Temp. after Cooling | 21.0℃ (-10℃) |
| Moisture Content Change | 0.5% (approx.) |
Currently testing by experiment