Gluten Mixer
Can mix even with 50% added water, which ordinary mixers struggle to knead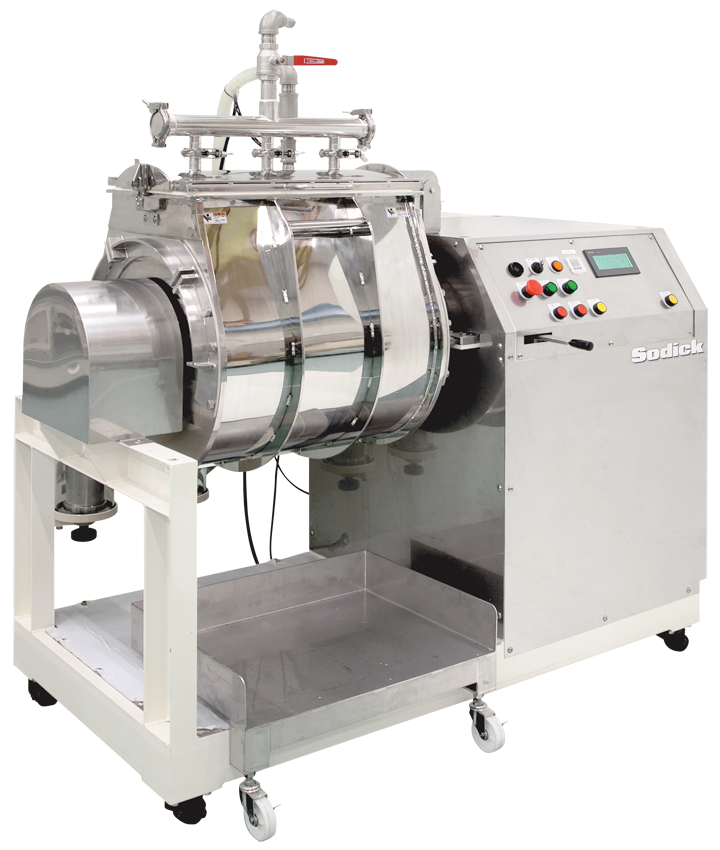 Main Features
(1)Impeller blades can be exchanged

Impeller blades can be changed, allowing a variety of products to be manufactured.

(2)Continuously variable speed change

Rotation speed can be changed freely on the touch panel, making the mixer suitable for manufacturing a diverse range of products. (Rotation speed can be set between 10 and 120.)

(3)Smooth extrusion

Extruded smoothly. Kneaded dough with high water content does not wind around the shaft.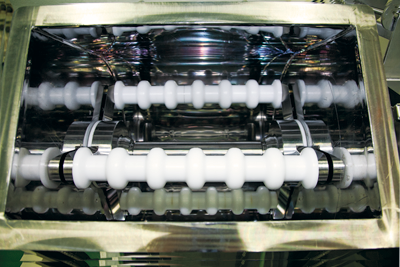 Product Specifications
Model
GVM-25
Mixing performance
25kg
(50 kg, 75 kg, 100 kg, 125 kg, and 150 kg also available.)
Power supply
9.1kw 3-phase200v
Operating air pressure
3.3ℓ/min, 0.6MPa