Vacuum Extruder
Fresh pasta, multigrain noodles, 100%-buckwheat soba noodles, rice noodles
New noodle meals made from low-gluten and gluten-free noodles
A noodle-making machine that creates dense noodle sheets
Forms the dough under high pressure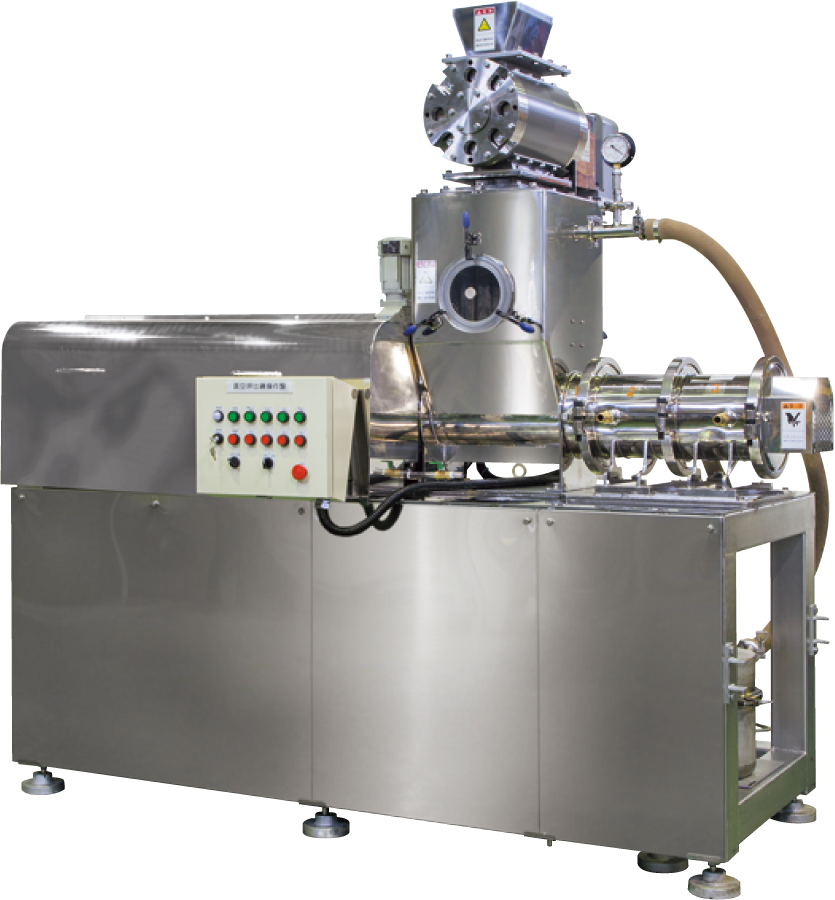 Main Features
(1)Vacuum extrusion (230 width) molding

Noodle sheets are produced while drawing a vacuum, allowing for a very dense dough.

(2)Chip forming

Supports high-density chip forming. Enables noodle manufacture using conventional production line.

(3)Noodle sheets formed to suit various purposes

A versatile machine for many applications as the machine can form noodle sheets tailored to ingredients.

(4)Space saving

Saves space by excluding compounding machine, continuous rolling machine, etc.

(5)Equipped with "air locker" vacuum chamber

Has a vacuum deaeration function and creates a completely airtight space to achieve the highest degree of vacuum.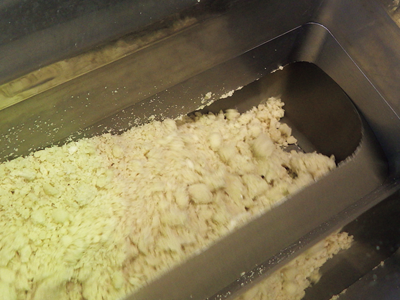 Vacuum locker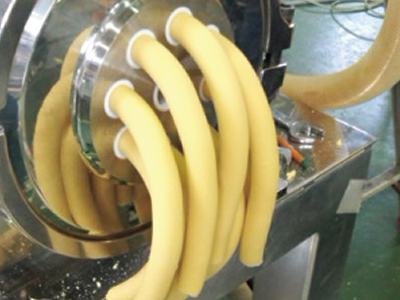 Chip dies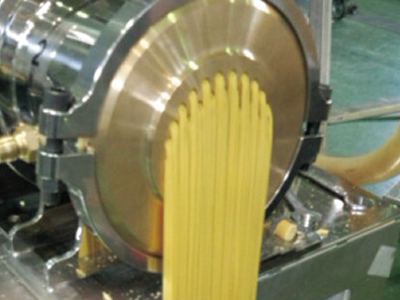 Pasta dies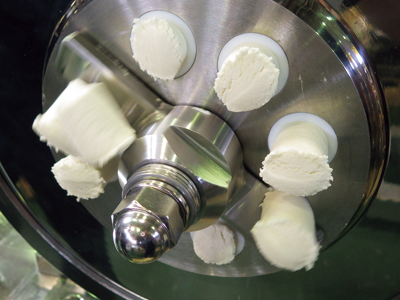 Chip cutter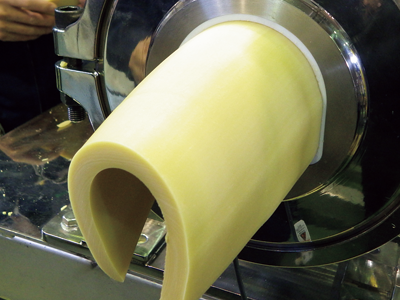 Noodle sheet dies
Noodle Chip
Product Specifications
| | |
| --- | --- |
| Main motor | 200V 7.5kW |
| Vacuum pump | 200V 2.2kW |
| Discharge amount | 500㎏/Hr |
| Size | 800W×2785L×2214H |