Vertical 2-Axis Vacuum Mixer
Vertical 2-axis system offering uniform vacuum mixing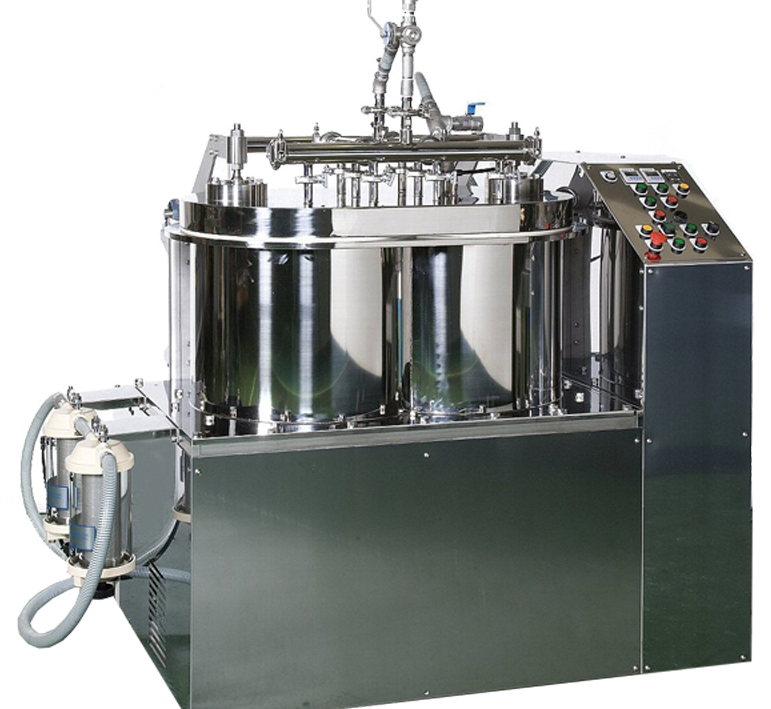 Main Features
(1)3-bag mixer can operate with just 20 kg

Achieves uniform mixing with loads from 20 kg to 75 kg.

(2)Eliminates poor mixing at mixer shafts

The dough rotates around the cocoon-shaped body to ensure uniform mixing.

(3) Dough does not hold heat

The large mixing area makes it difficult for the dough to hold heat.

(4) Hygienic and easy to clean!

The mixer blades can be removed for easy cleaning.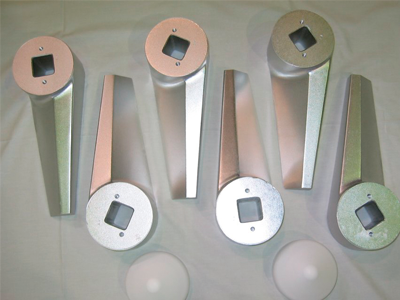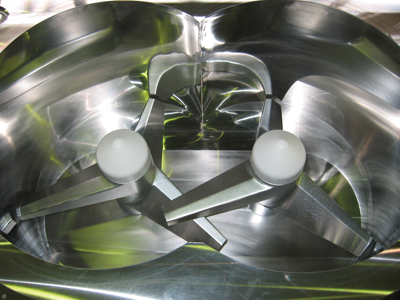 Product Specifications
Model
VM-75WT
Motor capacity
Mixing shaft motor
200V 3.7kW
Top cover open/close motor
200V 0.04kW
Vacuum pump
200V 2.2kW
Operating air pressure
Over 6kPa
Mixer shaft rotation speed
High-speed operation
80~120r/min <recommend 100r/min>
Low-speed operation
30~60r/min <recommend 50r/min>
Operating performance
Handling capacity
20~75kg
Vacuum pressure
- 86.6 ~- 93.2 kPaG