Vacuum Mixer
The range includes standard 1-axis mixers and high-mixing-efficiency 2-axis mixers.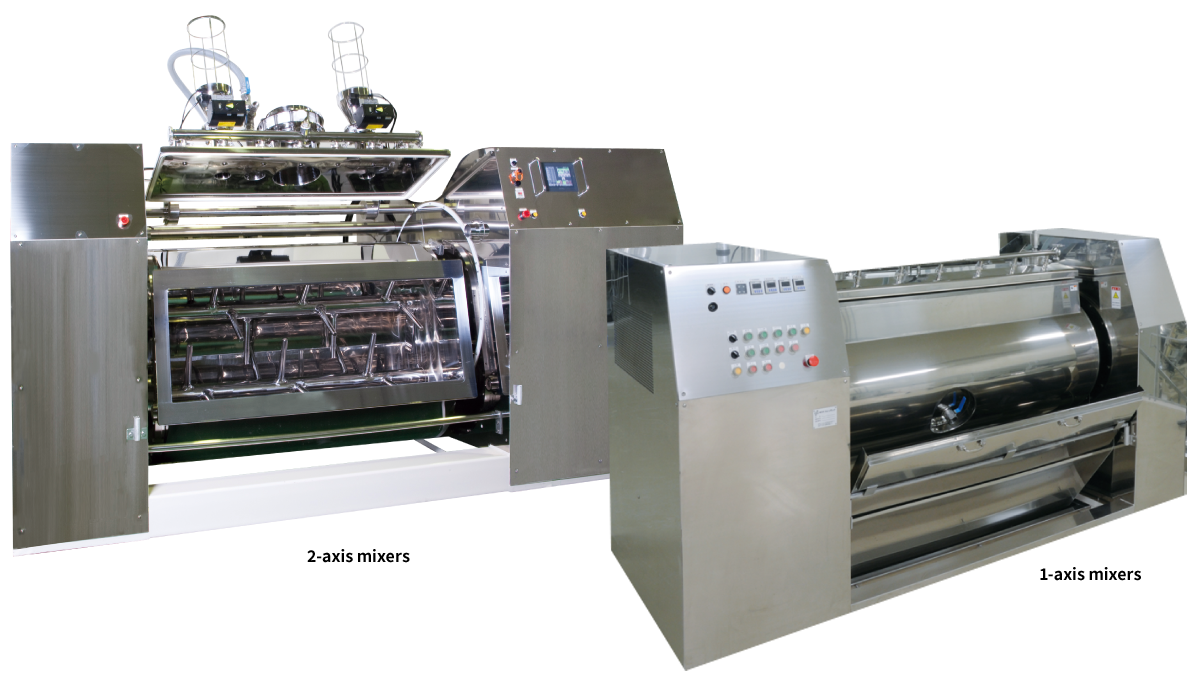 Main Features
(1) 2-speed automatic transmission as a standard feature allows automatic control of the mixing speed.

* The VM150 incorporates a 3-speed automatic transmission.

(2) Easy washing allowing rapid product changeover (approximately 10 minutes).

(3) Extremely hygienic with fully stainless-steel structure.
Product Specifications
VM-5
VM-13
VM-25
VM-50
VM-75
VM-100
VM-125
Capacity

(bags of flour)

5kg
1/2bags
1bags
2bags
3bags
4bags
5bags
Rating

(kw)

Unit
0.75
1.5
1.5
5.5
7.5
11
15
Vacuum pump
0.75
1.5
1.5
1.5
2.2
2.2
3.7
Material
SUS304
VM-150
VM-75W
(2-axis)
VM-100W
(2-axis)
VM-125W
(2-axis)
VM-150W
(2-axis)
VM-200W
(2-axis)
Capacity

(bags of flour)

6bags
3bags
4bags
5bags
6bags
8bags
Rating

(kw)

Unit
15
7.5
11
15
15
18.5
Vacuum pump
3.7
2.2
3.7
3.7
3.7
5.5
Material
SUS304
External Dimensional Diagram