China Suzhou Factory

Outline
The Suzhou Factory is located approximately 100km west of Shanghai City (about one hour on the expressway from the Shanghai Pudong International Airport) almost at the north-south halfway point of China, in Suzhou City, Jiangsu Province (population approximately 5.9 million). Production began in November 1995 and currently we are manufacturing Wire-cut EDM and Die-sinker EDM for the rapidly growing Chinese market, building approximately 100 machines per month and 1,500 machines per year.
On site there is a stage 1 assembly building, stage 2 sheet metal building, stage 3 machining building and a cafeteria building. Considering the essential environment of manufacturing of electric discharge machines, factory floors have been reinforced and the buildings are equipped with high-tech air conditioning systems to maintain the temperature in work environment at a steady temperature in order to manufacture high accuracy machines that meet Sodick's strict proprietary standards.
Profile
Suzhou Sodick Special Equipment Co., Ltd.
Address /
Tel・Fax
No. 18 Zhuyuan Road, New District, Suzhou 215011, P. R. China
Tel:+86-512-6825-35336 / FAX:+86-512-6825-3405
Business Activity
Development and production of CNC EDM and Wire-cut EDM
Number of employees
About 200
Land size
36,900 m2
Production item
Milestones
| | |
| --- | --- |
| November 1994 | Established |
| November 1998 | ISO9002 : Acquired |
| November 2003 | ISO9001 : Acquired |
Factory inside view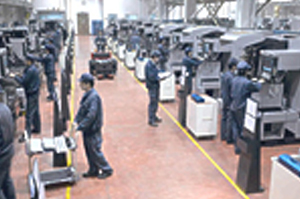 Production line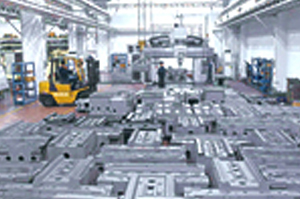 Beds waiting for machining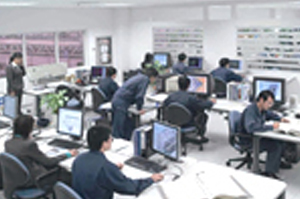 CAD / CAM room
About Suzhou
Suzhou City is located approximately 100km west of Shanghai and boasts a 2,500-year history. The Suzhou culture is especially well known and makes it a popular tourist destination. There is a network of canals throughout the city, which gives it its nickname of "Venice of the East". Roads run alongside the canals and between the roads and the canals you will see elegant bridges, flowing water and residential architecture creating unique scenery. The exquisite harmony of architecture, landscape, nature, sculpture and artwork at the Classical Gardens of Suzhou are masterpieces of civilization and four gardens have been added the UNESCO World Heritage List: Zhuōzhèng Yuán - Humble Administrator's Garden, Liúyuán - Lingering Garden, Shīzi Lín - Lion Grove Garden and Cānglàng Tíng - Great Wave Pavilion.
Suzhou also has prospered with silk and cotton textiles and long ago was one of the trade destinations for the Silk Road on the Sea; however in recent years Suzhou has developed into a high-tech industrial city with a focus on the IT industry, precision machinery, auto parts and bio industry and is aiming to raise their GDP by 2010 to be equal to that of Shanghai. Suzhou is gathering attention as a business base for cutting edge technology and 2,300 foreign businesses have already expanded into the Suzhou Industrial Park Zone and over 200 of them are Japanese. Since its economy opened its doors to the world and economic growth was made possible with sophisticated technology, Suzhou will soon become a modern major city that will feature a luxurious environment and culture, affluent lifestyle, advanced education in science and a flourishing economy.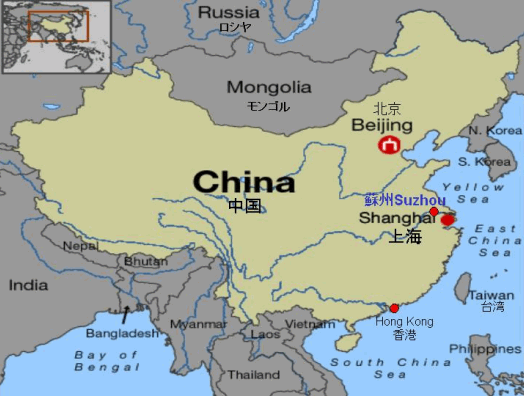 Climate
Mild and humid climate where changes of the seasons are clear. The annual average temperature is 17.7ºC.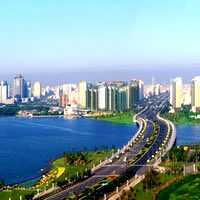 Demographics
Various agricultural products are being produced, especially wet-land rice. Due to the many lakes, marshes and rivers, the fishing industry is flourishing as well. Suzhou is also well known for their crabs, ice fish and shrimp. The people of Suzhou are passionate cooks and prepare many different dishes with fresh produce, which are lovely to look at too.