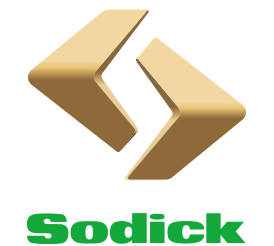 Since it was first founded in 1976, Sodick has always listened carefully to the feedback from customers, consistently redoubling its efforts to make a useful contribution to manufacturing.
Once established, Sodick's commitment to meeting the demands of its customers spurred the company to develop of a suite of technological innovations, and this resulted in the successful construction of a series of superior electrical discharge machines (EDMs). Using this technical development expertise earned in the course of its research and development, Sodick continues to turn its efforts towards product development in a range of new sectors.

Now that we have grown to become a manufacturer that supports manufacturers around the world, we continue to hold, maintain, and progress our founding principles of "creativity" (sozo), "action" (jikko) and "effort" (kuro kokufuku).
This History of Sodick will be introduced as a series of episodes, interspersed with excerpts from an interview with Sodick founder and Chairman Toshihiko Furukawa, who was awarded an honorary doctorate from Tokyo Denki University in March 2013.