History of Sodick
Part 2: Rapid Growth Phase to Overseas Expansion Phase
Expansion into China
Establishment of a software production company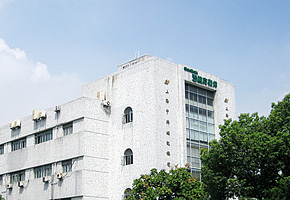 Shanghai Sodick Software Co., Ltd.


As China has expanded economically, its need for electrical discharge machines has also increased.
Around 1985, Sodick received a request from Shanghai Jiao Tong University to cooperate in starting up a local die and mold association and provided training in electrical discharge machining technology and how to use it.

At that time, Shanghai Jiao Tong University was setting up a business to develop and market the CAD/CAM (computer-aided design and manufacture) software which is an indispensable part of die and mold fabrication.

Then Sodick entrusted the development of the software required for its own products to Shanghai Jiao Tong University. The reason behind this is that there were many very talented students enrolled at the university and staffing costs in China were one tenth those of Japan back in those days.

At the same time, Sodick also proposed to set up a joint software company. Finally in May 1991, Shanghai Sodick Software Co., Ltd. was established as a joint venture between Sodick, Shanghai Jiao Tong University, and Shanghai City.
Today, the company handles much of the software used in Sodick numerical control and is also engaged in software development for a range of machines.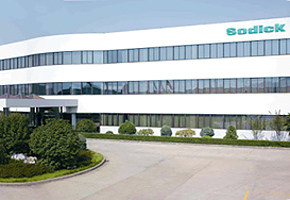 Suzhou Plant




Following on from the Thailand Plant, Sodick began to study the establishment of electrical discharge machine plants in China also.

However, due to differences in business practices, Sodick was unable to find a sufficiently trustworthy partner. Yet, by virtue of arduous negotiations, Sodick finally located an ideal partner and proceeded to establish a joint business based on mutual trust and benefit.
In June 1994, Suzhou Sodick Sanguang Machinery Electric Co., Ltd. was initially established under the initiative of Sodick's Chinese partner. Six months later, in November, Suzhou Sodick Special Equipment Co., Ltd. was established with Sodick as the principal.
To ensure a stable supply of components, Sodick also established the Suzhou STK Foundry Co., Ltd. cast manufacturing company as a joint venture (with TOWA and Kanematsu KGK Corp.) in September 1995.
The company has since grown to the point where it now manufactures between 500 and 600 tons of components every month and ships to both Japan and Thailand.

While it was setting up production plants in China, Sodick began the task of expanding its sales network throughout the broader Chinese-speaking region. In April 1994, Sodick Singapore Pte., Ltd. was established in Singapore, and in November of that year, Sodick Electromechanical (Beijing) Co., Ltd. was established in Beijing as Sodick's first sales company in China. In quick succession, Sodick (Taiwan) Co., Ltd. was established in Taipei in January 1996, followed in April by Sodick Electromechanical (Shanghai) Co., Ltd. in Shanghai, and then in October, Sodick (H.K.) Co., Ltd. in Hong Kong.
As a result of this steady construction and expansion of its sales network, sales to the broader Chinese-speaking region grew so much that they accounted for around 28% of Sodick's total sales in 2014.