History of Sodick
Part 3: Technological Innovation / Enhancement Phase
The Development of the Motion Controller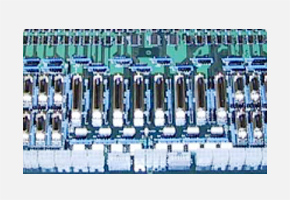 Motion controller



There eventually arose the need to come up with new technologies to control motors with commands from the NC units—a product developed when the Company was founded—in order to increase precision.
Sodick thus decided to establish in February 2000 a development subsidiary in San Jose, California, called Sodick America Corporation. The Company achieved a major innovation in its machine tool technology when it developed its own motion controller, the K-SMC, and equipped its products with it. Its use lead to dramatic improvements in control precision and responsiveness, and also made it possible for Sodick to develop and produce the NC units, motion controllers, and linear motors needed to control machine tool drives.
Sale and Development of Consumables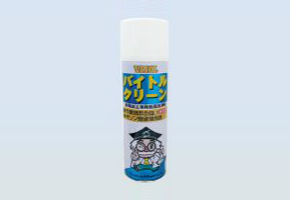 VITOL clean spray, an industrial cleanser
for removing grease

With the expansion of sales channels, the Company also undertook the development of consumables. In March 1982, Sodick came up with VITOL, a special high-performance machining fluid that greatly increases the speed of electric discharge machining processes.
Sodick began the sale of consumables in earnest after having developed this product, founding that June a subsidiary initially called KHS.
At first, KHS sold mainly imported or purchased consumables for use with Sodick machines, but eventually in response to customer demand the Company developed its own peripherals, the Jumbo Feeder and the L-Cut.
Today, more than three decades later, the Company sells such products as its wire guide developed by a Group company and has developed the recyclable wire electrode to maximize the performance of Sodick electric discharge machines.
Sodick has taken further steps toward being environmentally friendly by coming up with recyclable filters and ion-exchange resins, and also provides an abundant lineup of other peripherals.
With the advantage that being the only EDM manufacturer to produce and sell consumables, Sodick is proudly developing products that are optimized for its own equipment and useful to its customers.