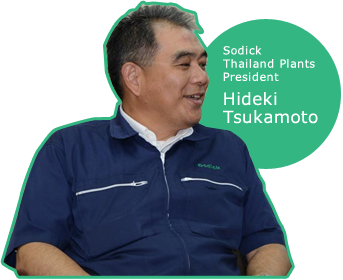 First of all, please tell us about some of the distinguishing strengths of the Thailand Plants.

The Thailand Plants employ a workforce of over 1,000 Thai citizens, and engage in integrated production processes from design to assembly.
We make a total of 24 different machine models, including 11 wire-cut electrical discharge machines (EDM), nine die-sinker EDMs, and four injection molding machines. Our machines are exported to the U.S., Europe, and Asia, including Japan.