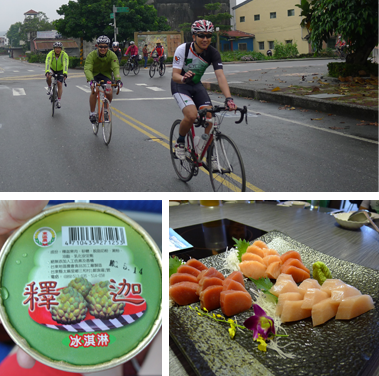 Mr.Wong,
chairman of the
Fanshu Y teamNext day
Distance traveled 154.9km
Time elapsed 11 hr. 57 min.

We began our ride this day on a stretch of difficult undulating mountain passes. We'd repeatedly go up, come down, and then go up again. Nimbly climbing hills with a light-hearted dancelike moves.
We crossed the Tropic of Cancer on the day of the summer solstice when the altitude of the sun at culmination is at 90 degrees and stop for lunch exactly when the time was right.