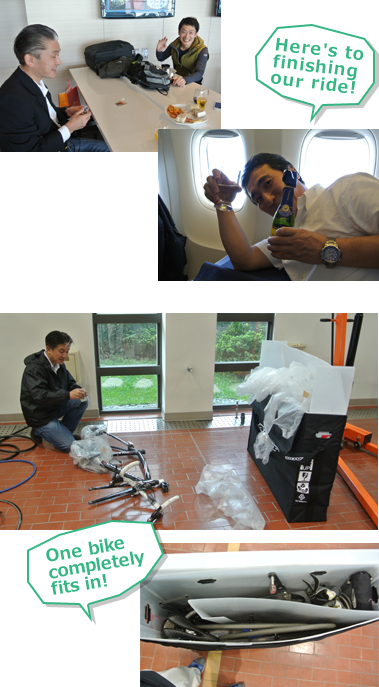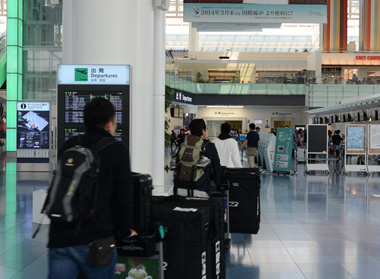 An auspicious day in April: With road bikes stuffed into boxes testing the limits of checked luggage allowable on international flights, our five-strong team gets past the careful inspections to check-in and almost immediately offers some prayers in the lounge for the successful completion of our ride.
The bike transport bags we used for this trip were plastic corrugated cardboard boxes with total linear dimensions of 2,030 mm as per the checked luggage standards set down in 2011 for international flights by Japanese airlines. We then put specially ordered nylon covers on the boxes. You can get them over the Internet for about ¥13,000.
Even under the new rules that All Nippon Airways set down in June 2013, they will accept as checked baggage sports equipment that falls within your allowance for free carry-on bags.