Sodick's Business Area
Sodick Group sets "Create, Implement and Overcome Difficulties", as the spirit of corporate principle as derived in origin of the company name. We aim to be a company who can contribute to society by creating and manufacturing products tailored to various products that can contribute to the creating of a future of energy-saving, safe, secure, eco products, creating the future through development of advanced technologies that are filled with hope.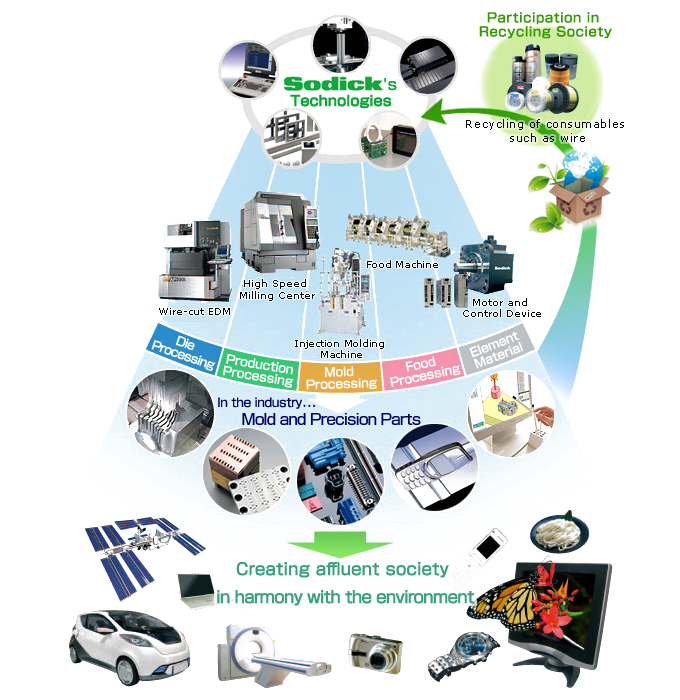 All of these processes of manufacturing at Sodick make possible to accumulate the latest information and know-how in each process in-house.
Further, using these storehouses of information and know-how, we provide optimal solutions to customers' manufacturing challenges.