Sodick sells and services machine tool products, mainly electric discharge machines (EDM), in the European region. The base for this operation, Sodick Europe, is located in the city of Coventry in the West Midlands of England, in the UK. From the 19th century to the early 20th century, Coventry prospered as a center of the automotive industry, and it is from there that Sodick covers the whole of Europe.
Sodick Europe Ltd.(U.K.) Profile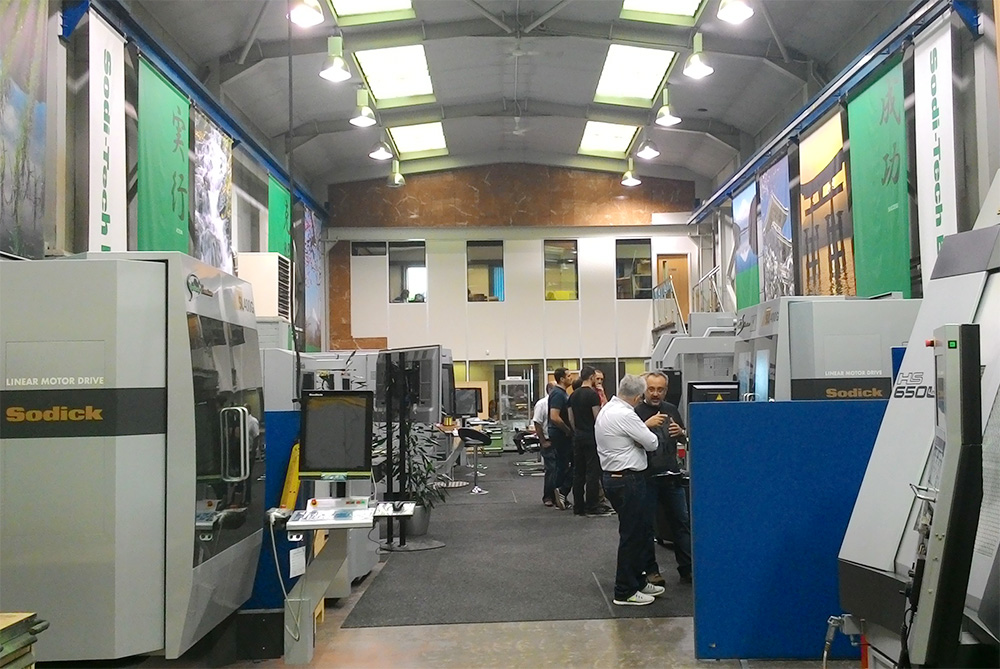 The Sodick Europe showroom
One such base, Sodick Deutschland GmbH, is located in Düsseldorf; this is another thriving industrial area along the banks of the Rhine.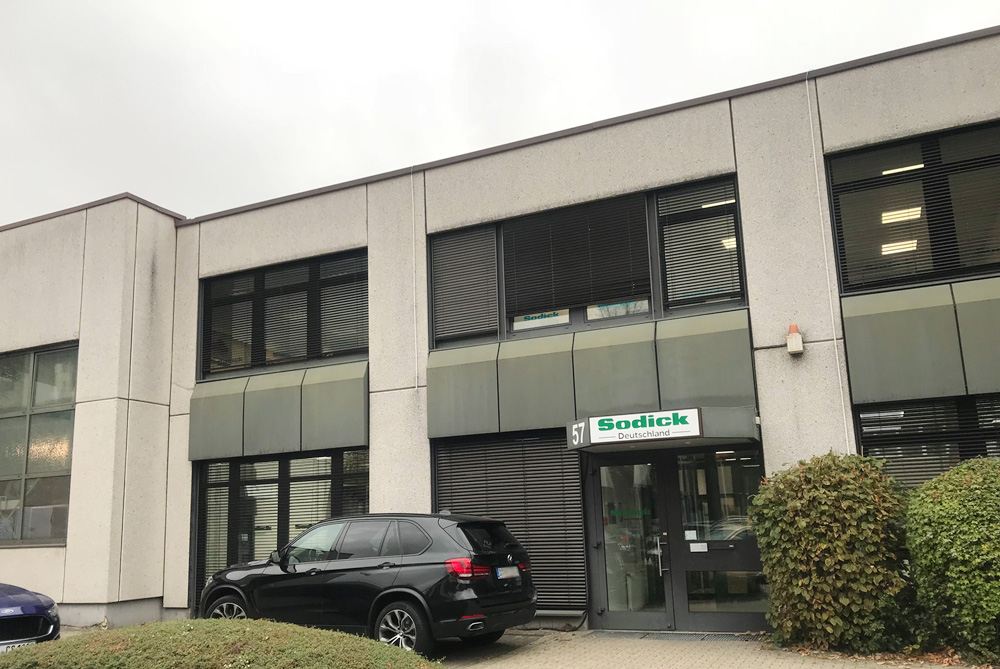 Sodick Deutschland GmbH
In addition to the bases they have established in their respective countries, the Sodick sales companies in the UK and Germany have sales channels in Italy, Russia, and on the continent of Africa, and each base makes the most of its specific qualities and the track record it has built up, to provide our customers with optimum products and services.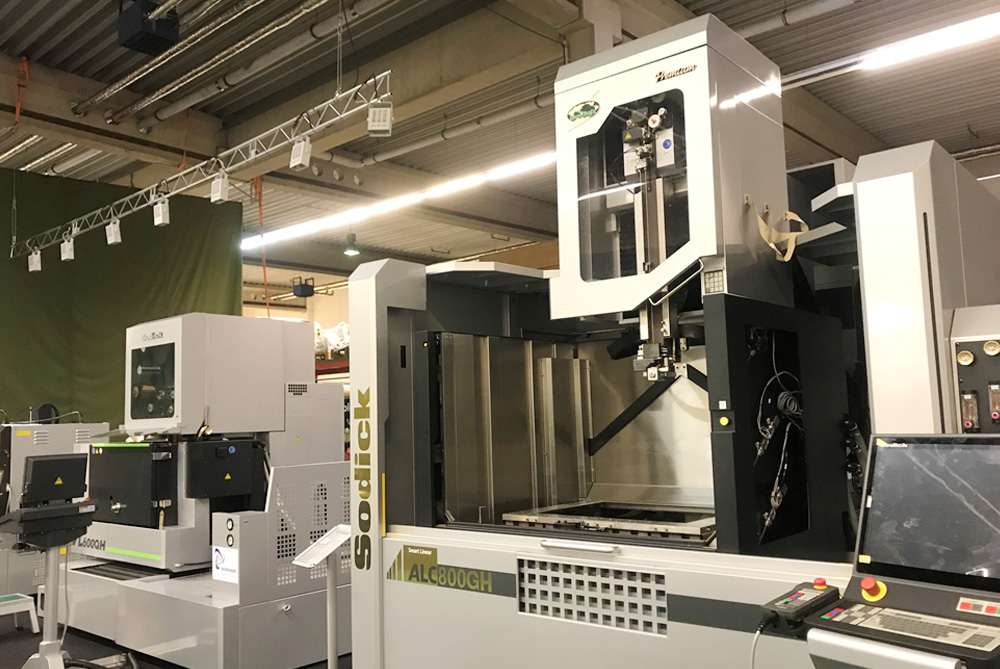 The Sodick Deutschland GmbH showroom
Sodick Europe's sales area