---
Superiority of the V-LINE®
Accurate injection performance with high repeatability was realized by the in-house developed servo motor control technology to the V-LINE® method. It consists of a plasticization unit that only performs plasticization, and an injection unit that performs measurement and injection.
The improved accuracy of each position by controlling the measurement and injection position information by a closed loop, realizes high precision repeated stability of the plasticization, measurement and injection.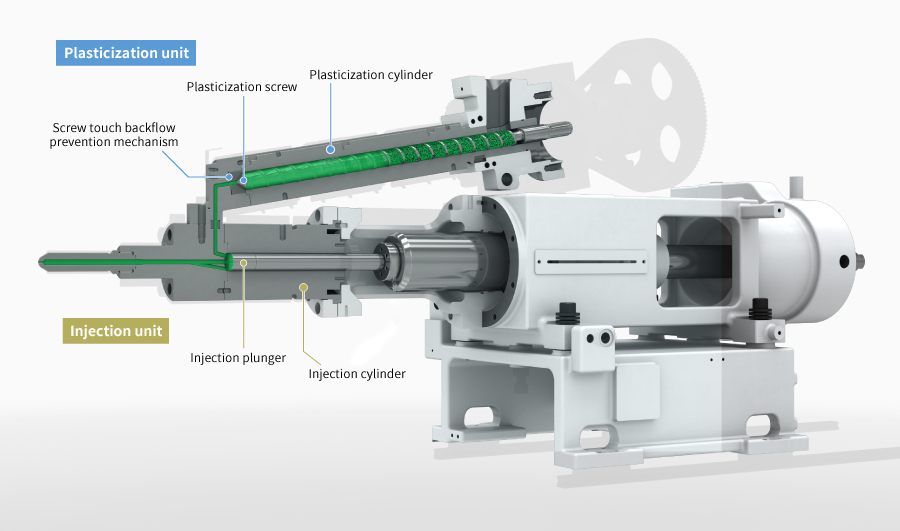 Click here for more information on V‒LINE®!