Two Temperature Control Circuits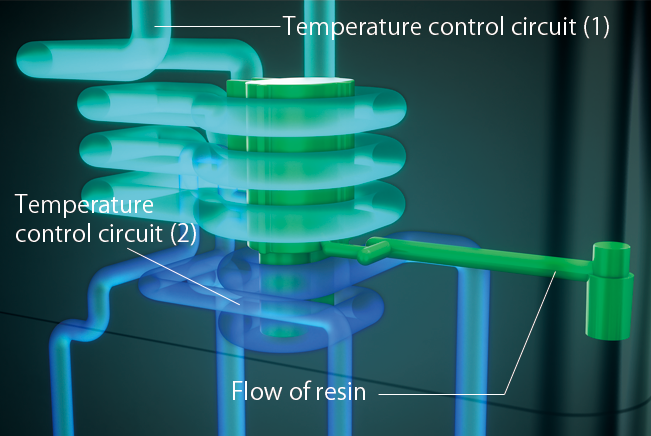 MR30 comes with two temperature control circuits as a standard feature. They enable maximum use of the local cooling circuits created by the three-dimensional cooling channels built into OPM molds, minimizing cooling time. They are effective for high-speed injection molding of ultra-thin products or precision molding of miniature products.
Cassette Mold

The cassette mold can be used to support miniaturized/precision injection molding for small-lot/high-variety production. Inserting the OPM mold into the cassette mold is the only setup work needed, enabling optimized waste-free production matched to the production schedule.
1 Base mold 2 Cassette / 3 Cassette core / 4 Cassette cavity / 5 Molding machine nozzle / 6 Valve gate