Inversion Boiling Machine
Boils all kinds of noodles, including udon, Chinese noodles, Japanese soba, soumen, and pasta.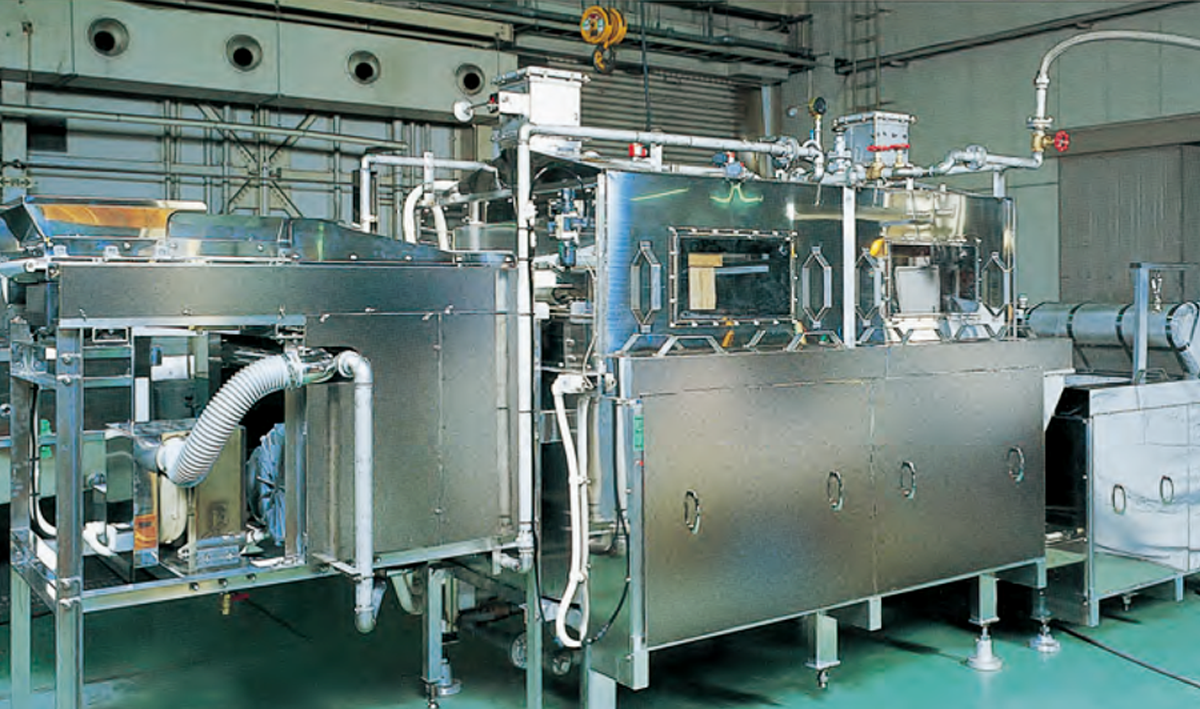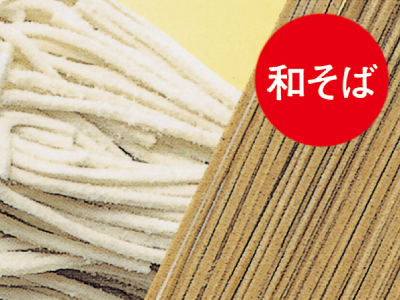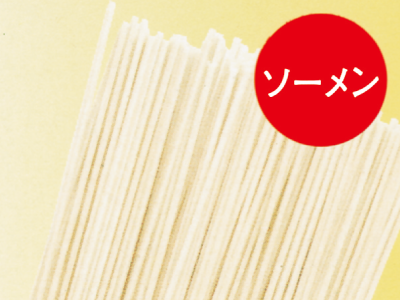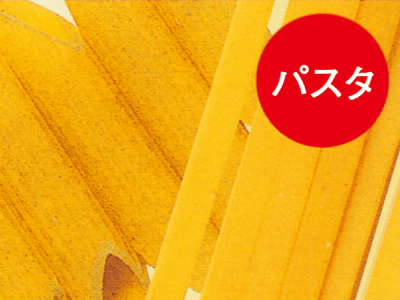 Main Features
(1)Loading conveyor

・The sliding-type loading conveyor automatically loads the noodles.   (Dry noodles and pasta)
・A door at the entrance stops steam from escaping.

(2)Boiling and inversion unit

・Air-cylinder-driven inversion mechanism.
 Offers quiet operation and allows individual time adjustment for each basket.
・Powerful pump raveling piping produces uniform noodle boiling.
・After basket inversion, a circulating shower at the top ensures no noodles remain.
・Hygienic indirect steam heating.
・Full upper hood prevents steam escaping around the machine.

(3)Washing and cooling unit

・Uniform cooling achieved by air raveling piping.
・Built-in live steam pipes for boiling washing ensure hygienic operation.
・The inverting baskets can be fastened with the suspension hooks to allow safe operation in the event of an emergency.
・The fully stainless-steel construction is durable and extremely hygienic.
Product Specifications
Model
HAN-43-6-7
Hourly production
180kg~200kg
Boiling tank
900mm Width×4 tanks
Boiling time: 6 to 22 minutes
Pump raveling, air raveling, steam raveling
Washing tank
900mm Width×4 tanks
Washing time 3 minutes
With air raveling piping, boiling washing pipes
Loading conveyor
Sliding-type automatic loading conveyor
Electrical control
Programmed electrical control by sequence
Electrical capacity
AC200V 3-phase 6.0kw
Options
Salt water delivery system for automatic salt concentration control
Other machines can be manufactured with different performance specifications.
External Dimensional Diagram